I'm so excited to be part of Freebie-licious' February blog hop. If you found me through
Little Miss Kindergarten
then welcome. I'm very glad you stopped by.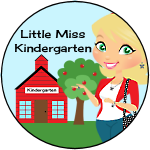 I had made this little activity for my kinders. They still need work on their alphabet skills, visual discrimination and sorting skills.
I gave them two letters and the cut out hearts for both of them. They then had to sort the letters onto the right mat. If I gave them too many letters at once, they got confused. I tried to pick the letters that they were having trouble with, two letters that looked similar or two letters that looked very different, depending on their skill level.
Here is a little freebie for you. This contains 3 letters from the pack, a, b and c. Click on the picture below to pick it up.
If you are interested in the full pack, you can find it here.
Thanks for stopping by. For your next stop in the blog hop journey, head on over to Jodi's blog
Fun in First
for another great freebie.